2021 SAMA Award Winners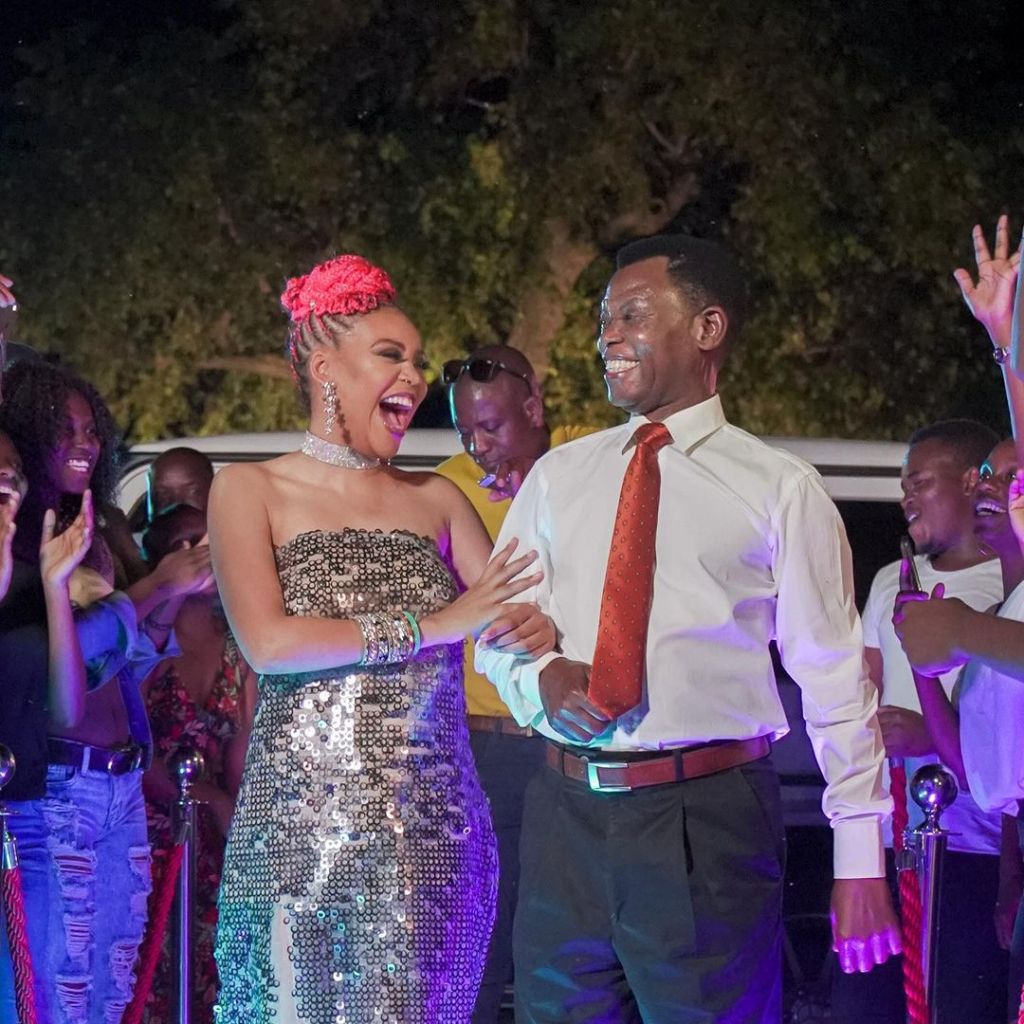 The SAMAs 27 winners were announced this weekend, and Master KG and Nomcebo were finally recognized in Mzansi. Master KG's Jerusalema ft Nomcebo walked away with the Best international award of the year.
After all the drama, we hope this is the good news for both Nomcebo and Master KG to both come together and celebrate the victory.
Earlier this month Nomcebo released a statement saying she has not received a cent from the money made on Jerusalema.
In her statement Nomcebo said the ongoing support from the fans kept her going.
The vocalist wrote: "Thank you to all the fans of #Jerusalema, you have made my dreams a reality, with attaining a global hit song. My voice and lyrics have transcended globally, but I still await what is due to me…I have not been paid a cent by the label for #Jerusalema despite the song's global success. I have been ridiculed, with efforts to marginalize my contribution…
"The continued love and support from the fans of #Jerusalema have been her strength and anchor during this difficult time. I, as a female artist, can't stay silent on this anymore. The matter is now with my lawyers."
Here are the full winners of SAMA 2021.
Best International Award
Master KG
Best Hip Hop Album
Nasty C
Best Kwato Album
Reece Madlisa and Zuma
Best Gqom Alum
Zinaro
Ukhozi Best Maskandi Album
Abafana Baka Mgqomeni
Best Traditional
Sho Madjozi
Best Afropop
Vusi Nova
Best Metro Dance Album
Black Motion
Lifetime Achievement Award
Lindelani Mkhize
Lifetime Achievement Award
-PJ Powers
-Lebo M
Lion King
Best Live Audio Musician
Sun EL Musician
Best Album Adult Contemporary Album Of The Year
Max Hoba
Best Artist Of the Year
Mlindo The Vocalist
Record of the Year
Sun El Musician ft. Msaki- Ubomi Abumanga (CCA)
Male Artist of the Year
Kabza Da Small
Best Adult Contemporary Album
Busi Radebe
Best Amapiano Album
Kabza the Small And DJ Maphorisa
Best Collaboration
Big Zulu ft Rick Rick and Intaba Yase Dubai
Duo Or Group Of The Year
Kabza Da Small and DJ Maphorisa- Scorpion Kings,
Once Upon The Time In Lockdown
Album Of The Year
Kabza Da Small and DJ Maphorisa- Scorpion Kings
Once Upon The Time In Lockdown
Male Artist Of The Year
Kabza Da Small
Female Artist Of The Year
Sho Madjozi
Music video Of The Year
Prince To Pay…miss Pru
Record Of The Year
Mathew
Artist Of The Year
Black Diamond