2 best friends shot dead, bodies found lying in pool of blood in the yard in the morning
2 best friends shot dead, bodies found lying in pool of blood in the yard in the morning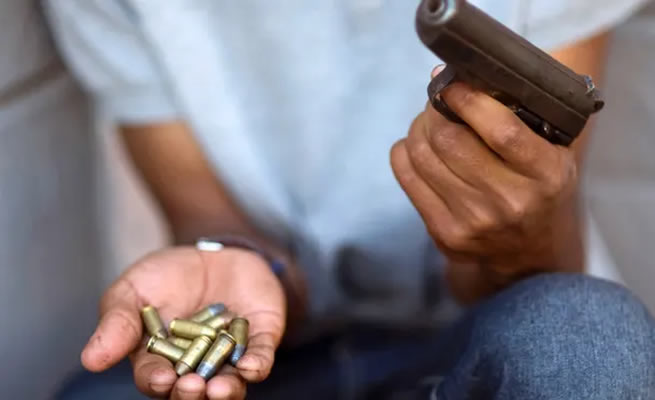 The families of two men were left in shock after they were brutally killed and their bodies found in a backyard.
The two friends, one of them a dad of three, went out to Wallacedene on Friday night and were found in a pool of blood the next morning.
Keagon Cemino Fredericks, 27, and Quinton Marais, 34, were found lying side by side in a backyard in Grootboom Street.
Quinton's hartseer sister Jessica Lavita, 27, says: "They were with another friend, Shelwyn, and went to visit someone in Wallacedene on Friday night.
"But the bosom buddies were found in a pool of blood in the yard the next morning. We heard that they were busy drinking when someone came to shoot them. Quinton tried to flee, but he died in front of the toilet. The police came to tell us about it at 11am on Saturday.
"Hulle het net 'n biertjie gaan drink en het nooit weer huistoe gekom nie. Quinton was not a troublemaker and had been out on parole for more than a year already. My mom Linda is very traumatised, he always did the odd jobs around the house for her. We want to have one funeral for them because they were very close."
Mom Linda Marais went to identify Quinton's body at the morgue yesterday.
"Officers at Kraaifontein SAPS showed me the crime scene photos, it was Quinton, his eyes were wide open and there was blood on his face. I cannot stop crying when I think about how brutally my son was killed," she cries.
Keagon's mom Ester Fredericks, 56, says they are devastated.
"I leave everything in the hands of God. My son did not usually go to places like Wallacedene. He was the breadwinner of our family and the father of three children. He still played with his children before he left, although he promised me he wouldn't go out that night. We heard that Shelwyn escaped by jumping through the bathroom window, but we haven't spoken to him yet."
Police spokesperson Sergeant Noloyiso Rwexana confirmed Kraaifontein police are investigating two cases of murder.
"According to information, the victims were shot and killed in Grootboom Street, Wallacedene, Kraaifontein on Saturday at around 5am by unknown suspects," Rwexana says.
"No one has been arrested yet."
Anyone with information is asked to contact Sergeant Elton Luyt on 082 469 3319.