15th SAFTAs Craft Awards Winners
15th SAFTAs Craft Awards Winners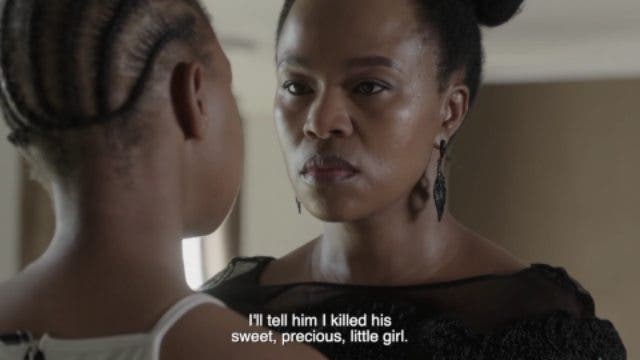 The 15th SAFTAs Crafts Awards winners were announced yesterday, 21 May 2020 hosted by actress and TV presenter Lesego Tlhabi and Tracy Lange.
The Craft Awards honor the technical craft of the film and television industry.
The main 15th annual SAFTAs will be broadcasted today on Mzansi Magic 161 and on S3 193 previously known as SABC3.
Award-winning singer Kelly Khumalo scooped the Best Structured Soapie Reality Show. Taking to her Instagram to celebrate her victory, she wrote: "He keeps on blessing me! Congratulations to Me."
Congratulating Kelly, TV and radio personality Somizi Mhlongo who was also nominated on the same category responded: "Super well deserved…@kingolwee hayi shem wena this category is yours I feel sorry for anyone nominated against your shows for the next 10 years."
Here are the full list of winners.
Best Current Affairs Programme
CARTE BLANCHE – Woman's Month (Mnet)
Best Factual Programme
The Devi Show (e.tv)
Best Made For TV Movie
Loving Thokoza (Mzansi Magic)
Production House: Black Brain Pictures
Best Lifestyle Programme
Come Again (SABC 1)
Production House: Tshedza Media
Best Structured Soapie Reality Show
Life with Kelly Khumalo
Best Entertainment Programme
Maak My Famous – Showcase (kykNET)
Production House: All Star Entertainment
Best Youth Programme
Africa Brags (MTV Base)
Production House: Lincoln Green Media
Best Variety Show
Republiek van Zoid Afrika (kykNET)
Production House: Brainwave Productions
Best Short Film
Address Unknown
Best Student Film
Fowl Goblin From The Animation School
Best Documentary Short
Lindela under Lockdown!
Best Made for TV Documentary
Chasing the Sun
Best Online Content
Noko Mashaba – Lockdown Shandis (Mzansi Magic)
Best Achieved In Original Music/Score
Lockdown Season 5 (Mzansi Magic)
Practitioners: Kurt Slabbert, Jamela Vuma & Mandla Ngcongwane
Best Achievement in Directing – TV Soap
Binnelanders (kykNET)
Practitioner: Danie Joubert
Best Achievement in Scriptwriting – Telenovela
The River (1Magic)
Practitioners: Gwydion Beynon & Phathutshedzo Makwarela
Best Achievement in Scriptwriting – TV Soap
Scandal! (E.tv)
Practitioners: Ameera Patel, Grace Mahlaba, Daryn Katz, Kelly Robinson, Mark Wilson, Nonhlanhla Simelane, Omphile Molusi, Rosalind Butler, Stephen Simm, Tereska Muishond, Themba Mahlangu, Myolisi Sikupela & Thomas Hall
Best Achievement in Original Music/Score
The River (1Magic)
Practitioners: Brendan Jury
Best Achievement in Editing – Telenovela
The River (1Magic)
Practitioners: Bongi Malefo, Edgar Sibaya, Sphiwe Nhlumayo & Ula Oelsen
Best Achievement in Sound – TV Soap/Telenovela
The River (1Magic)
Practitioner: Ben Oelsen & Tladi Mabuya
Best Achievement in Cinematography – Telenovela
Legacy (MNet)
Practitioner: Trevor Brown
Best Achievement in Wardrobe – TV Soap/Telenovela
Legacy (MNet)
Practitioner: Zandile Mncwango
Best Achievement in Make-Up and Hairstyling- TV Soap/Telenovela
Legacy (1Magic)
Practitioner: Jenny Sprawson
Best Achievement in Art Direction – TV Soap/Telenovela
Legacy (MNet)
Practitioner: Amanda Scholtz
Children's Programme
Takalani Sesame Season 11 (SABC 2)
Production House: Ochre Media
Best Competition Reality Show
Celebrity Mystery Box (Mzansi Magic)
Production House: Brightfire Pictures
Best Structured or Docu-reality Show
Pale Ya Koša (SABC 2)
Production House: Full Circle Productions
Best International Format Show
Hoor My! Sien My! Soen My! (kykNET)
Production House: Afrokaans Film & Television
Educational Programme
Made In SA Season 6 (SABC 3)
Production House: Ochre Media